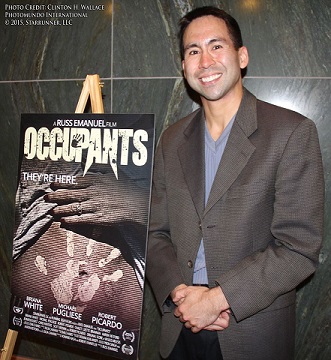 Ep 78 ComicPop Visits with Russ Emanuel, Director of the Feature Film "Occupants"
Russ Emanuel is back with exciting news!  His feature film Occupants has a distributor and it is available to purchase in the North American market!  As we visit with Russ about this exciting news we also talk about Occupants, as spoiler free as possible.  Russ also discusses some of his projects he is working on.
What we visited about in this episode:
Occupants, Russ Emanuel – director, Cinedigm, 2015.  ASIN: B06X6G3TZ6, $7.87.
Music clips:
"Strangers Like Me", Tarzan Soundtrack, Phil Collins, Walt Disney Records, 1999.
"One Call Away", Nine Track Mind, Charlie Puth, Artist Partner Group, 2016.
Links: