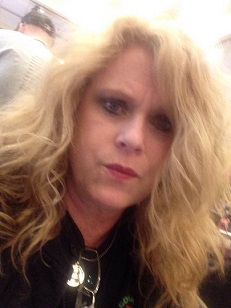 Ep 22 ComicPop Licensed to Read "Seeker of Magic" with the Author Susanne Lambdin
Thanksgiving has passed as we get back on schedule.
Susanne Lambdin's back and she takes the ComicPop Crew on a journey into a fantasy realm in her Realm of Magic series.  We all have fun discussing Susanne's first book in the series, Seeker of Magic.  We begin our journey with Taliesin as she and her friends begin their journey to find a sword of immense power and the consequences of finding it.  Join our merry band as we discuss Susanne Lambdin's Seeker of Magic, Volume 1 of the Realm of Magic epic fantasy series.
What we reviewed in this episode:
Seeker of Magic, Volume 1, Susanne Lambdin, Theogony Books, 2017.  ISBN: 978-1942936626, $16.49.
Music clips used in this episode:
"Reach", 7, S Club 7, Polydor/Interscop/A&M, 2000.
"Train of Thought", Four Songs, Andrew Lubman, 2007.
Links:
Susanne Lambdin's Realm of Magic Website
Susanne Lambdin's Dead Hearts Website
Susanne Lambdin's Facebook Page